Only You review – a perfectly realised story of love and longing
At the heart of the film's charms are a pair of flawless performances by Laia Costa and Josh O'Connor, both superbly directed by writer-director Harry Wootliff in her very impressive feature debut.
Only You: a gloriously sexy and sad love story
There is enormous tenderness and sensuality in the lead performances: from Spanish actor Laia Costa and from Josh O'Connor. It's a poignant and compelling Venn diagram of passion and heartache.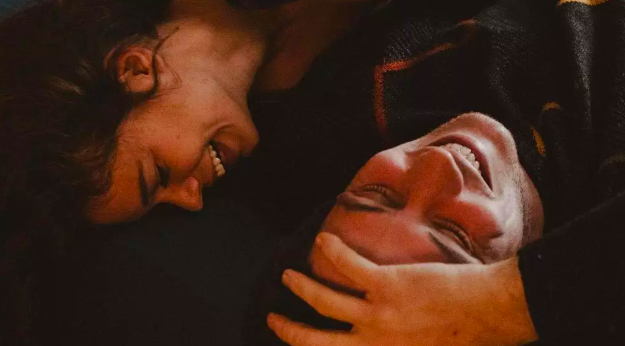 Film Review: 'Only You' at London Film Festival
Heart-on-sleeve performances by Laia Costa and Josh O'Connor make something unusual out of Harry Wootliff's tender, grown-up relationship drama.
2018 Tribeca Film Fest Standouts
Laia Costa becomes the breakout star of the festival with two fantastic films: the lesbian sex dramedy Duck Butter and and Maine, a gorgeously composed character study about a pair of hikers.
Alia Shawkat and Laia Costa explore messy love in Duck Butter
It was Laia Costa's first time in Sundance but, if one is to judge from her career trajectory so far, it probably won't be her last. The Catalan actress has become one of the biggest new promises of Hollywood.
'This Is Us' Creator Dan Fogelman Casts Life Itself
FilmNation Entertainment is about to hit the market with a hot package, the next film written/directed by Dan Fogelman, creator of the hit freshman drama series This Is Us.
The EE Rising Star is our very own award at the EE British Academy Film Awards, which recognises the world's best upcoming talent.
"When I was little, I was not really thinking, 'I want to be an actress,' " Ms. Costa said. "That is not my story. I was playing basketball."
The Star of German one-take thriller Victoria on the challenges of making the film, and why cinema needs more strong women.
Victoria garnered accolades at the Berlin Film Festival and more, amassing major awards for German director Sebastian Schipper, cinematographer Sturla Brandth Grøvlen and actor Laia Costa, who stars as Victoria. The film marks a sea change in the careers of Grøvlen, a Norwegian, and Costa, a Catalonian, who joined Schipper to create a film that evokes the vivacity and shadows of modern Europe at night.
Grøvlen and Costa corresponded back and forth about the singular experience of making Victoria, its audacious one-take and their continual script improvisation.
Laia Costa was the star of "Victoria", the English-language German thriller was filmed in a single shot and scored rave reviews, an actress nom at 2015's EFA and a win at the German Film Awards.